Contact Northwest Premium Painting
We will go above and beyond to please you so we can add your name to our long list of satisfied Northwest Premium Painting customers out.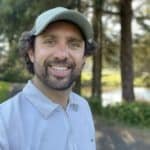 I started my first job as a painter in the summers back at McNary High School in Keizer starting in 2001, and since then I've had excellent training working with some of the best painters in Oregon.
I enjoy helping others while painting houses and kitchen cabinets in my city of Salem, Oregon, and nearby cities.
I also love the Pacific Northwest and the people in it as I've lived here for 31 years now!