Northwest Premium Painting
in Salem-Keizer, Oregon
Best House Painters Near You at Affordable Rates
Painting from Portland to Lincoln City to Eugene and all in between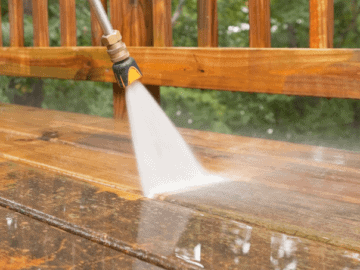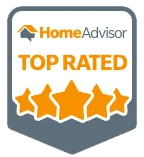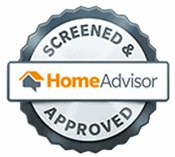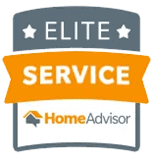 Mike is great! Hard working, goes the extra mile! Affordable as well! Thanks again!

Dalton Beck


September 1, 2023

Working with Mike was a pleasure since day 1. Communication was excellent. Best value I found in town after consulting different painting companies. Top quality products and loved the attention to detail. We use his services to paint our house exterior and the shed, and are very happy with the results. I will definitely call him again for future jobs. Thank you Mike!

Sabrina Delgadillo


August 31, 2023

Mike did an excellent job on my front door! His attention to detail and friendly attitude was very much appreciated…I would definitely use his services again for other painting services!

Mary Ulvin


August 22, 2023

Amazing quality, integrity and competitively priced. Very good responsiveness, and would certainly recommend to a friend.

Mark Holthouse


August 21, 2023

We recently had the pleasure of working with Northwest Premium Painting for our interior house painting project. We were thoroughly impressed with the high-quality work they delivered on our walls, trim, and cabinets. The best part was that their pricing was reasonable, making it an overall great experience.

Mel


June 23, 2023

Northwest Premium Painting is one of the best painting companies in the Salem-Keizer, Oregon area. The prices compared to other painters are very affordable as well considering the top-quality work done for interior and exterior house painting, kitchen cabinet painting, and deck and fence refinishing.

Michael Messmore


May 23, 2023

Working with NW Best House Painters was an easy, seamless process. Mike was able to fit my project into his schedule quickly and I was blown away with the quality. His contract was professional and easy to understand. He was trustworthy and timely. He valued my thoughts and opinions more than any amount of money. I am thankful for NW Best House Painters for being such a positive part of my journey into home ownership.

Jami Roos


April 17, 2023

Painted my old kitchen cabinets and made them look shiny and new. Wonderful person to do business with. I will definitely call on him again for any of my future painting projects.

Simone Hughes


April 8, 2023

The owner has painted several times for me over the years. He is truly a professional and always does a great job. Matched paint perfectly! Filled in nail holes and painted seamlessly. Michael is very easy to work with, and I can recommend him highly for any paint job you have.

kate love


March 8, 2023

I'd hire these painters again for sure! Was very affordable as well compared to a few other companies I had got bids from in Salem. Good communication throughout the whole paint job. Thanks NW Best House Painters!

Dalaina Green


February 8, 2023

I recently had two bedrooms painted and 4 bedroom doors. One bedroom needed some touch up texture and the doors were painted a nice white color that covered a very bright yellow. I've had painters in the past that I wouldn't use again, but I would definitely use Mike again. He did an excellent job and was very thorough. He was easy to schedule with and get ahold of.

Sydnee Alfano


February 8, 2023

He did just what I wanted. Perfect color. Went above and beyond for me. He truly care about his work. Great 5 star service. I will use this company again. Great job!

Lenora Mcdougal


September 8, 2022
Northwest Premium Painting Company
Commitment To You
We pride our Salem Oregon painting company on reliability, great communication, integrity and quality work. 
We are experts in the painting trade and will do our best to keep you as educated as we can on your particular painting project. 
We look forward to earning your business and trust!
We pride our painting company on reliability, great communication, integrity and best quality painters at affordable rates serving Salem-Keizer, Oregon and nearby cities.
We will go above and beyond to please you so we can add your name to our long list of satisfied Northwest Premium Painting customers out.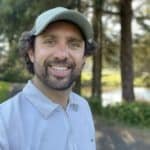 I started my first job as a painter in the summers back at McNary High School in Keizer starting in 2001, and since then I've had excellent training working with some of the best painters in Oregon.
I enjoy helping others while painting houses and kitchen cabinets in my city of Salem, Oregon, and nearby cities.
I also love the Pacific Northwest and the people in it as I've lived here for 31 years now!

Northwest Premium Painting Company Near You
Servicing Salem, Oregon and Nearby Cities Below
Exterior House Painting
Salem, Oregon and Nearby Cities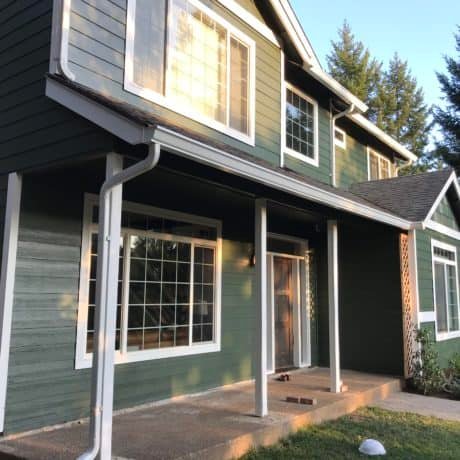 Exterior Residential Painting
When you are searching for the best Salem Oregon exterior house painters has to offer, search no further than Northwest Premium Painting. With a team of fully qualified and experienced professionals, we can confidently say that we can fulfill your project requirements on time.
Whether you need interior or exterior residential painting, or even a small local commercial business, you can trust us to carry out the job to the highest standards. What's more, we offer all our services at competitive rates.
Interior House Painting
Salem, Oregon and Nearby Cities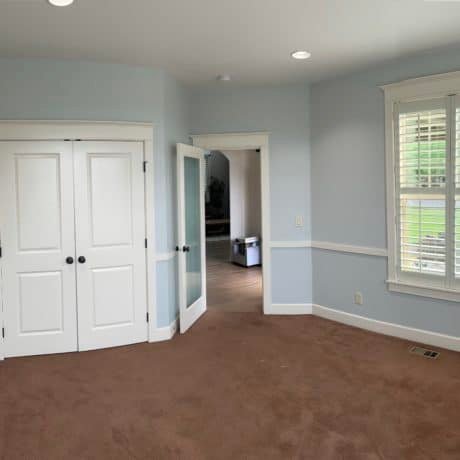 Interior Residential Painting
Northwest Premium Painting can assist you in all aspects of your interior painting job. We work with you to plan a schedule to make your interior painting job as easy to live through as possible.
We can help you pick out the right colors for your interior painting work. We skillfully and carefully take you through the interior painting process. Look no further for the best Salem Oregon interior house painters.
Kitchen Cabint Painting
Salem, Oregon and Nearby Cities
We provide professional cabinet refinishing to give any type of area in your house or business that additional touch of magic. Our kitchen cabinet painting company in Salem Oregon can provide you with support to ensure you obtain the looks as well as the design you are trying to find.
Northwest Premium Painting will bring a superior degree of workmanship as well as experience to your next cabinet painting project. You won't regret choosing us as your top kitchen cabinet painters in Salem, Oregon and nearby cities.
Deck & Patio Refinishing
Salem, Oregon and Nearby Cities
Deck refinishing means re-establishing the gorgeous appearance of your valuable wood deck with the use of proven techniques. Most decks take an extraordinary amount of misuse from sunlight, rain, dirt, and foot traffic.
In time the severe effects of climate will normally oxidize the surface area of the wood providing it a grey shade appearance. Our deck refinishing painters in Salem Oregon can recover all wood decks back to brand-new regardless of the condition therein now..
Fence Staining and Refinishing
Salem, Oregon and Nearby Cities
Between the harsh weather damage, water damage and moisture in Salem, Oregon and nearby cities there is a lot that can damage your fence. With our expertise, we can get your faded fence, deck and patio to look new!
Whether your refinishing and staining project is big or small we are sure that your fence, deck or patio will have the best protection available and with our products and refinish techniques that we use, you will not have to repeat this process every year as you may have to with other methods at Northwest Premium Painting in Salem to stain and refinish your fence, patio, and deck.
Deck Refinishing
Salem, Oregon and Nearby Cities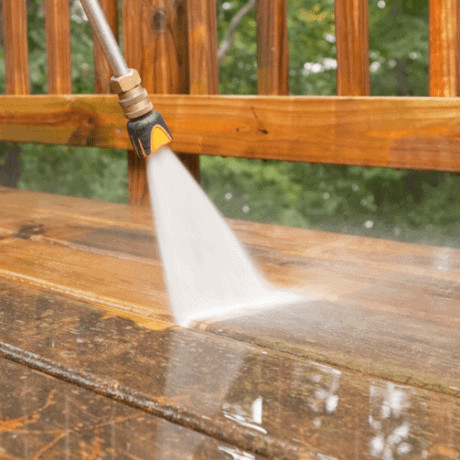 Finding pressure washing or power washing near you in Salem, Oregon seems like an easy job, but the simple truth is that if you don't have the appropriate experience and devices, it's just not going to look good. At North West Premium Painting, we have a lot of both experience and the best equipment to deliver top-quality pressure washing and power washing solutions.
We use industrial-grade pressure washing machines for all operate in Salem, Oregon as well as nearby cities, which means we have a lot of power at our disposal, but it's a thin line in between the correct amount as well as way too much.
Every one of the NW Premium Painting professionals has experience that ensures your surface areas will certainly be clean without any damages. Patios and decks might be one of the most common demands, but we can clean exterior siding and outside walls, driveways, more.


How to Hire The Best Painting Companies Near Me in 2023
In working with a house painting company, you might discover that there are a variety of aspects that influence your best choice of hiring a painter.
You'll want to look at a painter's overall experience, reliability, and understanding, as well as showing up on time, and having one point of contact needs to all be vital aspects when you make a decision to employ any painting contractor near you.
Additionally, you may get painting quotes that are much apart in rate. You might see that painter "X" is at a greater range while painter "Y" and also "Z" are less costly.
Naturally, having a budget is a factor in any person's decision but many times there's a factor for a considerable distinction from one painting estimate to the next; simply make sure you do not end up paying even more than the 'costly' quote by hiring the incorrect house painter. Make sure also, to check a painter's reviews, like Northwest Premium Painting Company Review.

After working with a professional painter one or two times, you'll quickly recognize the middle-priced or slightly much more costly painter is the far better selection who can provide top-quality work at a fair price.
Experienced house painters Salem Oregon are usually priced more competitive since they get the job done in less time and will provide an overall better painting experience. They function successfully and without any costly mistakes. 
The less expensive house painting companies near me frequently do not recognize or consider all the details involved with each painting project and that gets them into a problem. Do you assume they'll want to lose cash or benefit cost-free? When this happens the client really pays a greater cost because the painter will possibly move quickly through the job and do sloppy work, and they might make use of low-grade products in order to cut edges.
You also, want to make sure that the painters you hire use high-quality paint, like Sherwin-Williams, which has some of the best paint that we use and recommend.

Contact Northwest Premium Painting Company Salem Oregon today for questions.
Got questions?
Want to schedule a free estimate?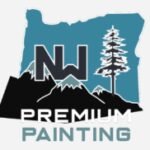 Northwest Premium Painting

Best House Painters in Salem, OR and Nearby Cities.